Black Repertoire against 1.e4 Vol. 1: The Marshall Attack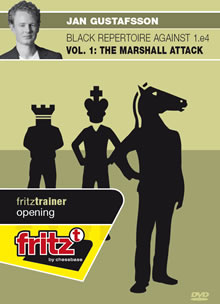 Languages:

English

EAN:
9783866812062
Delivery:
Download
Level:

Tournament player

,

Professional
€32.90
€27.65 without VAT (for Customers outside the EU)
$33.94 (without VAT)
The Marshall Attack is one of the most dynamic replies Black has at his disposal against 1.e4. At the cost of a pawn, Black takes over the initiative from the get - go and goes after the white king. Wrongly considered to be mainly a drawing weapon by some, this DVD offers many new ideas for Black, showing how to keep the queens on the board and to play for a win in almost all cases.
Unfortunately White is not obliged to enter the Marshall. This is part 1 of a twopart series that will provide the viewer with a complete repertoire against 1.e4. The disk deals with all white options after 1.e4 e5 2.Nf3 Nc6 3.Bb5 a6 4.Ba4 Nf6 5.0-0 Be7 6.Re1 b5 7.Bb3 0-0. In 17 chapters with a total runtime of three hours and 45 minutes, all the subtleties of the Marshall and Anti-Marshall will be revealed. Video running time: 3 hrs 45 min.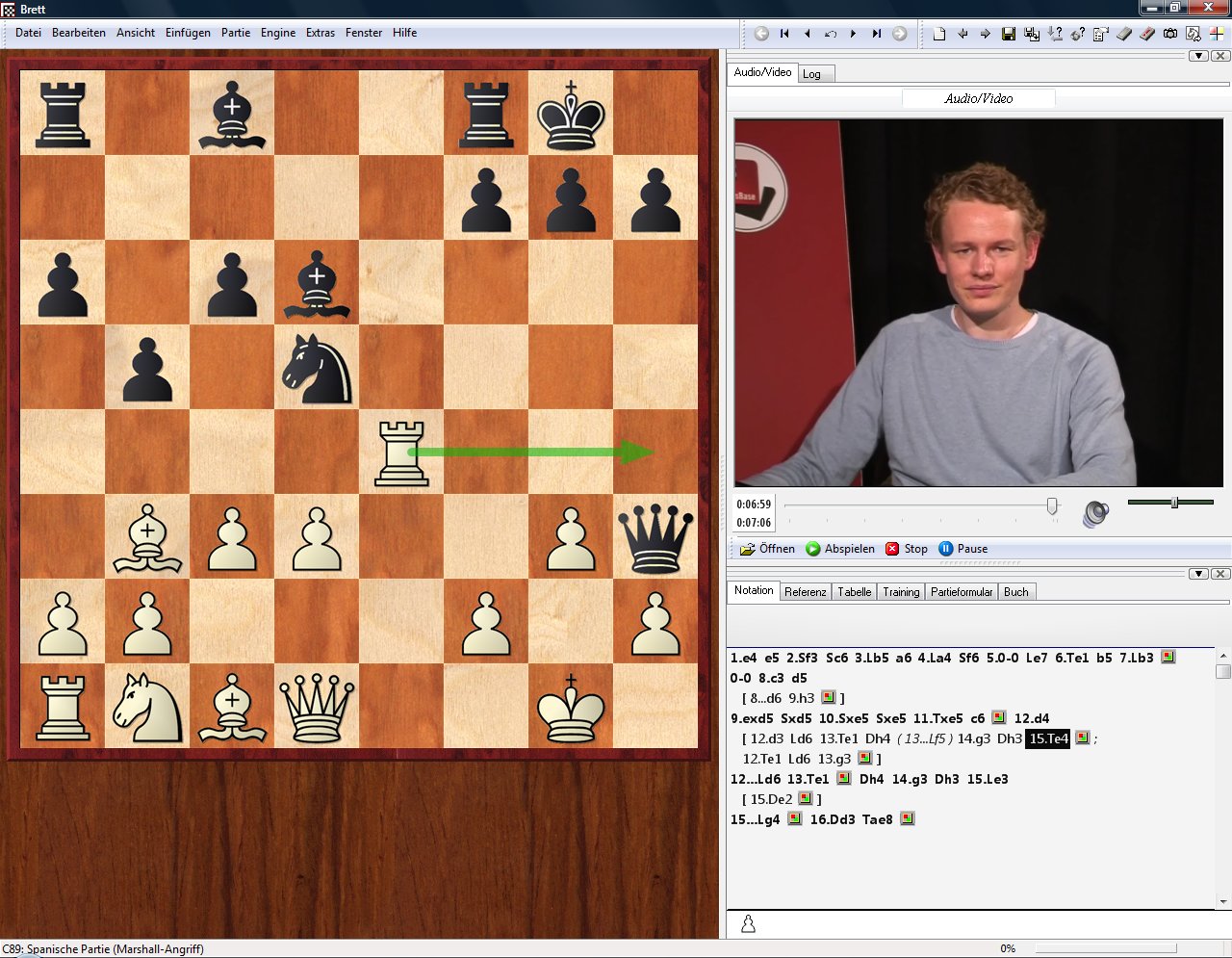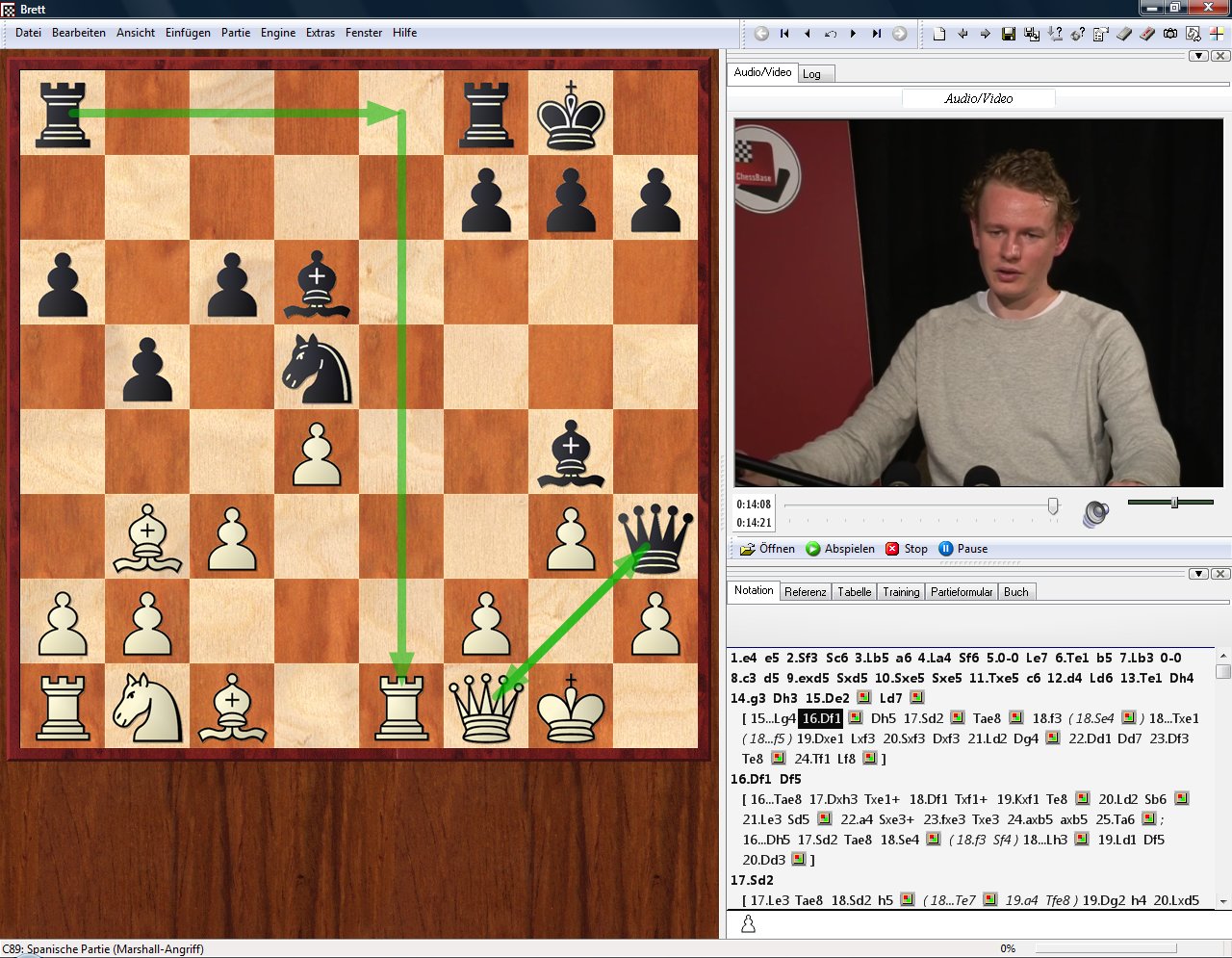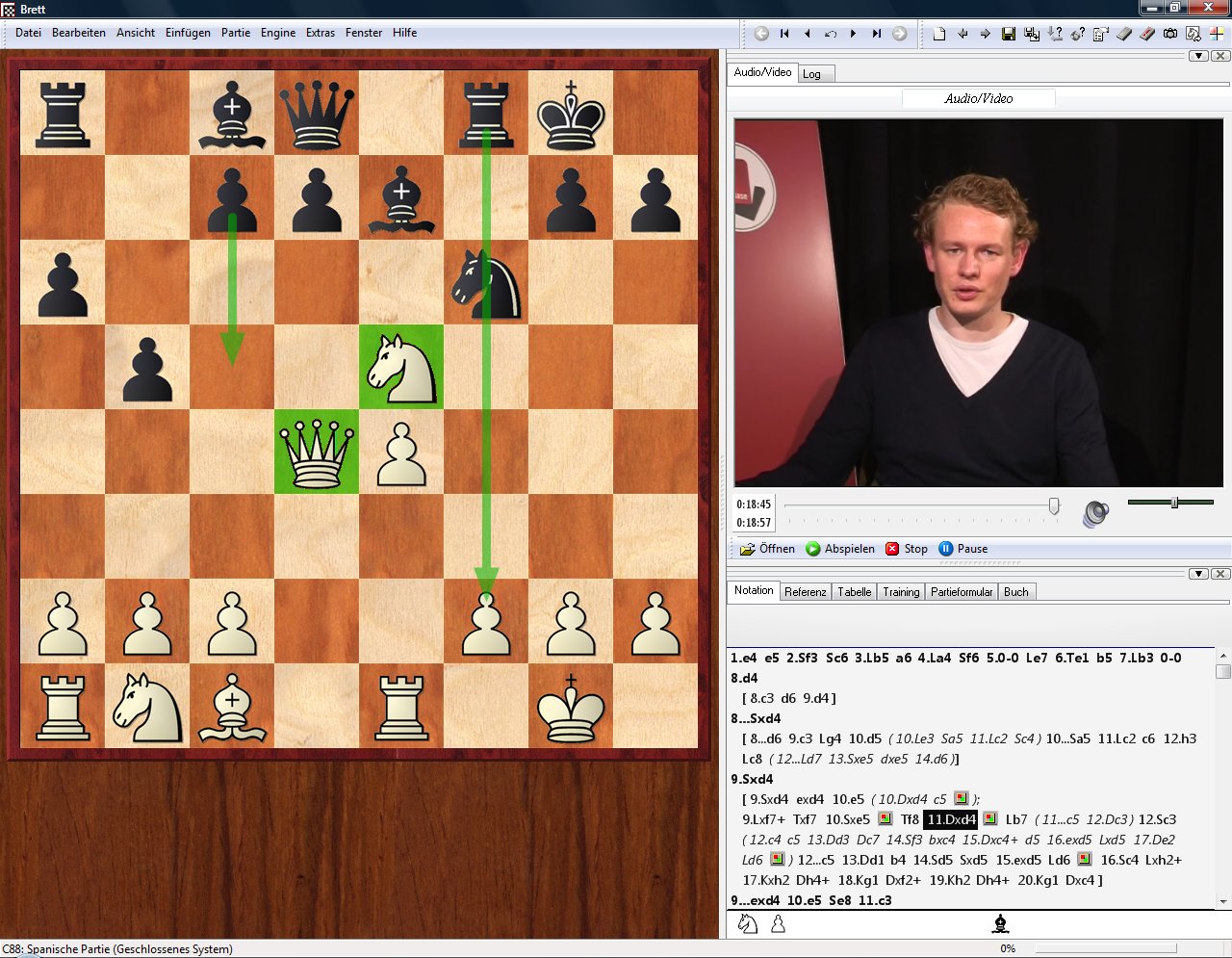 System requirements
Minimum: Dual Core, 2 GB RAM, Windows 7 or 8.1, DirectX11, graphics card with 256 MB RAM, DVD-ROM drive, Windows Media Player 9, ChessBase 14/Fritz 16 or included Reader and internet access for program activation. Recommended: PC Intel i5 (Quadcore), 4 GB RAM, Windows 10, DirectX11, graphics card with 512 MB RAM or more, 100% DirectX10-compatible sound card, Windows Media Player 11, DVD-ROM drive and internet access for program activation.
Sample video
Reviews
Gustaffson's English is excellent and he maintains the viewer's interest by throwing in the occasional joke through the course of the DVD. He advocates main lines which are being played at the very top level, and as a result of this theoretical debate, opinion as to the best way to play the Marshall is changing fast. I like the way he suggests his own novelties and improvements, which have obviously been studied at home to a great depth!